Hyundai Electric & Hybrid Vehicles in Gaithersburg MD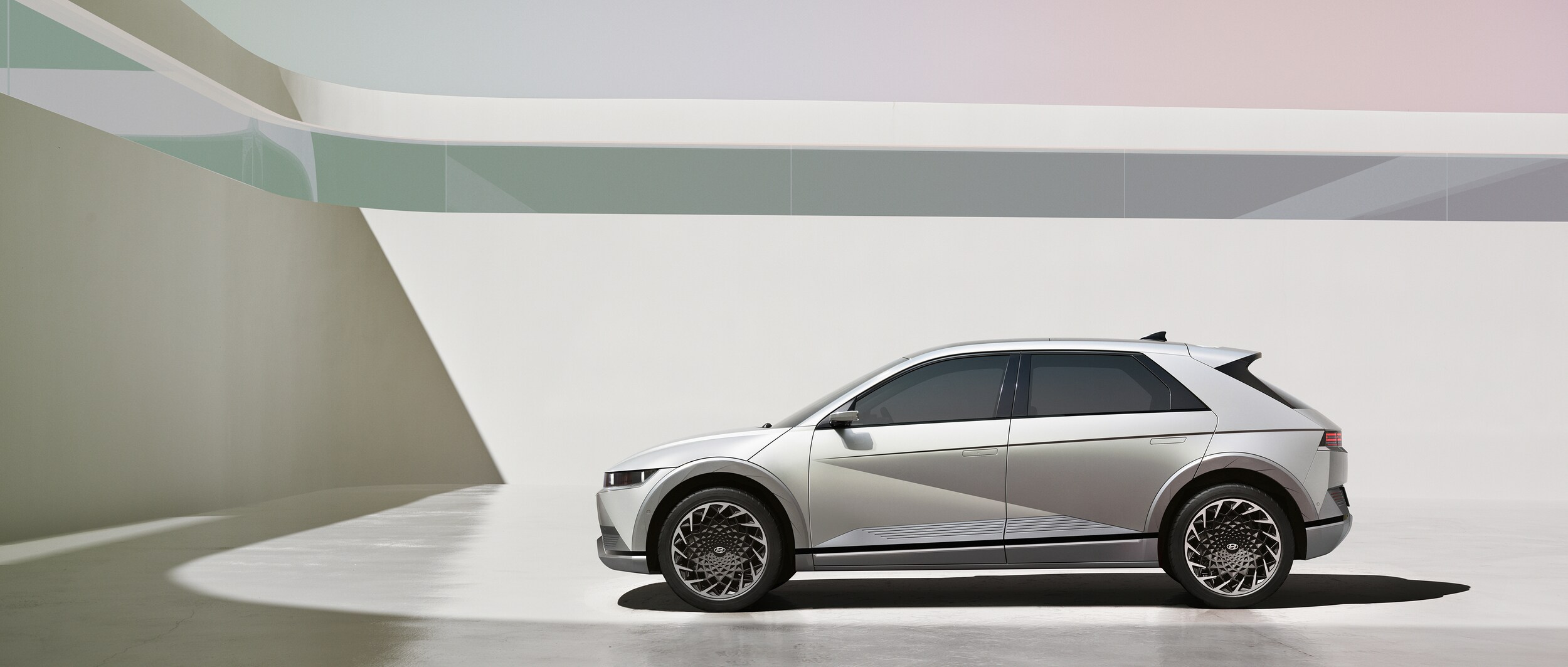 Discover New Hyundai Hybrid & Electric Vehicles for Sale in Gaithersburg, MD
A First-Hand Look at the New Hyundai EV Lineup
If you're in the market for a new electric vehicle (EV), the experts at Fitzgerald's Gaithersburg Hyundai invite you to explore our new inventory of hybrid and electric cars. Offering the widest range of electrified vehicles on the market, the new Hyundai EV lineup is charged to help you evolve into an eco-friendlier daily driver in Gaithersburg.  As you kickstart your electric journey in search of a new Hyundai EV, be sure to check out our new inventory to help you determine which models are best suited for your lifestyle.
Contact Us to Schedule a Test Drive
For more information about Hyundai's new electrified fleet of hybrid and EV models, please call or contact us online at Fitzgerald's Gaithersburg Hyundai to schedule a test drive.  Embrace the future of change and charge up your desires to adventure with a new Hyundai hybrid or EV today!
How Can We Help?
* Indicates a required field
Recharge Your Ambition to Adventure with a New Hyundai Hybrid
Hybrid vehicles offer the epitome of performance, efficiency, and durability near Baltimore, MD. Combining electrified energy and gasoline power, all Hyundai hybrid models are powered to help you get around town with more MPG and less contamination.  Versatile and stylish, Hyundai's distinctive style helps set its hybrid lineup apart from other brands like Chevrolet and Ford, including popular new models like the:
Hyundai Tucson Hybrid
Hyundai Tucson Plug-In Hybrid
Hyundai Santa Fe Hybrid
Hyundai Santa Fe Plug-In Hybrid
Electrify Your Daily Drive with a New Hyundai All-Electric Vehicle
As you make plans to escape the city in Arlington, VA, you owe it to yourself to go forth with confidence and newfound capability with a fully electric Hybrid EV from Gaithersburg Hyundai.  Pre-order and test drive your favorite models today to indulge in a future of electric performance and power like you've never experienced before.  At the peak of EV efficiency, we invite you to learn more about your favorite Hyundai electric vehicles, including popular models like the:
Hyundai KONA Electric
Hyundai IONIQ 5
Hyundai NEXO Fuel Cell
Benefits of Switching to a Hyundai Hybrid or EV
When you make the switch to a new Hyundai hybrid or EV in Alexandria, VA, you'll immediately feel the benefits.  Not only will you be able to drive farther without refueling, but you won't feel guilty about causing so much undue harm to the environment.  With Hyundai's new fleet of electrified vehicles, there's something unique for every driver - including family-friendly hybrid SUVs and stylish all-electric crossovers.
To help you find the new Hyundai EV or a hybrid model that's right for you, let's take a closer look at some of our most popular electrified vehicles for sale, including the:
Hyundai Tucson Hybrid - The new Hyundai Tucson Hybrid - also available as plug-in hybrid - is the ultimate all-purpose SUV of the future. Groundbreaking by design, the new Tucson Hybrid shatters barriers as one of the most capable all-terrain Hyundai hybrid SUVs that come standard equipped with HTRAC All-Wheel Drive.
Hyundai IONIQ 5 - The all-new Hyundai IONIQ 5 ushers in a new electric era of awe-inspiring style and invigorating performance.  Our newest electric SUV for sale in Gaithersburg, the new IONIQ 5 represents a revolution of innovation and a future-forward approach, including its ultramodern interior and ultra-fast charging technology.
Hyundai NEXO Fuel Cell - The new Hyundai NEXO Fuel Cell is the next generation of EVs that uses only hydrogen to generate power.  Designed to be bold and unlike anything else on the streets near Washington, DC, the new Hyundai NEXO Fuel Cell SUV takes only five minutes to recharge and boasts an impressive EPA-estimated driving range of up to 380 miles.